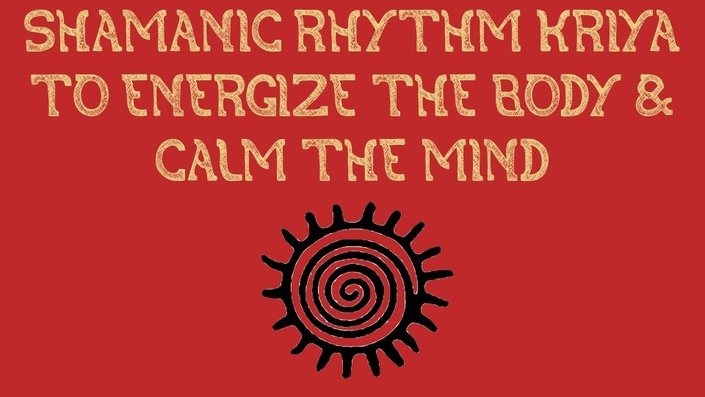 Shamanic Rhythm Kriya -🌶️🌶️🌶️
Rhythm Meditations, Variations & Movement Practice
The Shamanic Rhythm Kriya for Calming the Mind and Energizing the Body contains guided rhythm meditations, a movement practice and several optional variations for practicing rhythm rudiments, as well as Rhythm Jams for you to play along to with the Rhythm Bliss Band. This section contains the Rhythm Zone 3 rudiments, variations and practices and is perfect for the complete newbie to hand drumming. All of the music in this section is set to the shamanic healing tempo of 4 Beats Per Second which has been scientifically shown to slow your brain waves to a Theta state (4-8hz) which calms the mind and conveys a host of physical and emotional benefits which are explained in the course.
Your Instructor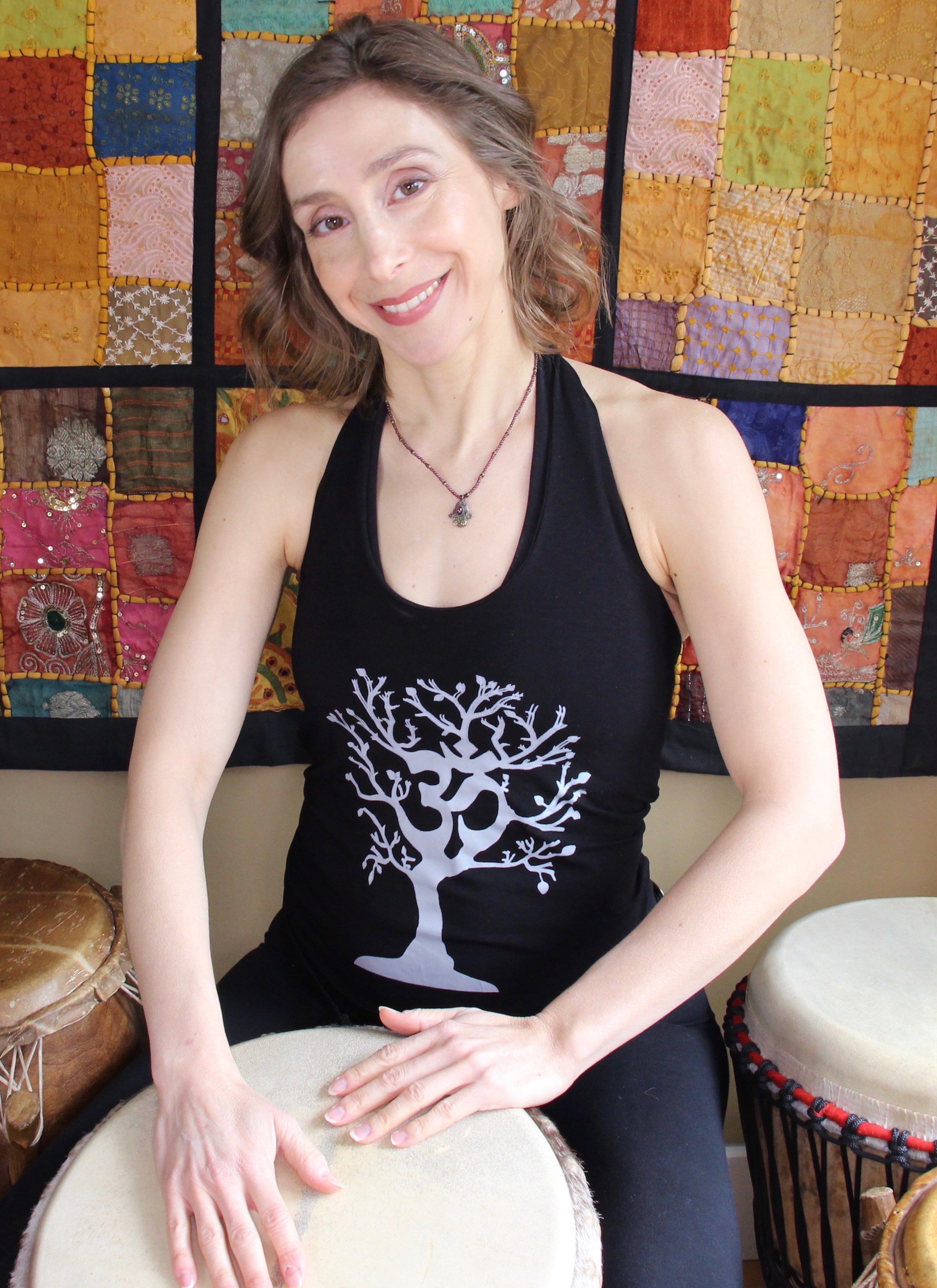 Hailing from Santiago, Chile, Alexandra Jai is a hand drumming and yoga teacher, rhythm facilitator, accompanist and performer with over 30 years of experience. Following a transformative and deeply healing drumming immersion with Nigerian Master Drummer Olatunji Babatunde in her late teens, she plunged heart-first into the study of world percussion and rhythm culture. A lifelong student of rhythm and movement, Alexandra Jai studied traditional African, Afro-Cuban, Indian and Middle Eastern Hand Drumming from master drummers across the globe. She is the founder of Rhythm Bliss Studio (formerly Drum Mama Studios), a centre for Rhythm and Movement Meditation serving Vancouver, BC since 2003. Alexandra Jai has created Rhythm Bliss Online to spread joy, serenity and healing by blending the ancient art of hand drumming with yoga philosophy in a way that is easily accessible and relevant to our hectic, modern lives.
Your Rhythm Adventure Awaits!
Introduction to the Shamanic Rhythm Kriya
Available in days
days after you enroll
Energizing Movement Practice for Everyday Wellbeing (All Levels)
Available in days
days after you enroll
5MINS Shamanic Rhythm Journey (Choose from Guided, Unguided and Audio Only options)
Available in days
days after you enroll
This course is only available to those enrolled in our
Rhythm Bliss ALL ACCESS PASS.
Please click here to enrol.